Mi Basic Earphone Full Review
The Mi Basic earphones come by xiaomi for the budget-oriented consumer, So this is a complete review of this mi basic earphones. This post will be all about the box content, pricing, specs, comparison, design & offers on amazon. So if you are interested in these audio products, Shop from the link given below for better offers & deals.
These earphones come in three different color variants, Colors are:- Red, Blue & Black. There is no special edition for this earphones, Were for Boat Basshead 225 there is a special edition called Mumbaiker Boat Basshead 225
Box Content
Mi Basic just comes with 2 extra pairs, User guide & the earphones #Maincontent. The thing I personally think that if these earphones were with warranty. Then it would be good at this price, Because at this price Seventy-Seven E102 earphones come with a 6mo warranty. Were those earphones just comes with a budget of ₹299/-
2 Extra Pairs of Earbuds
User Manual
Earphones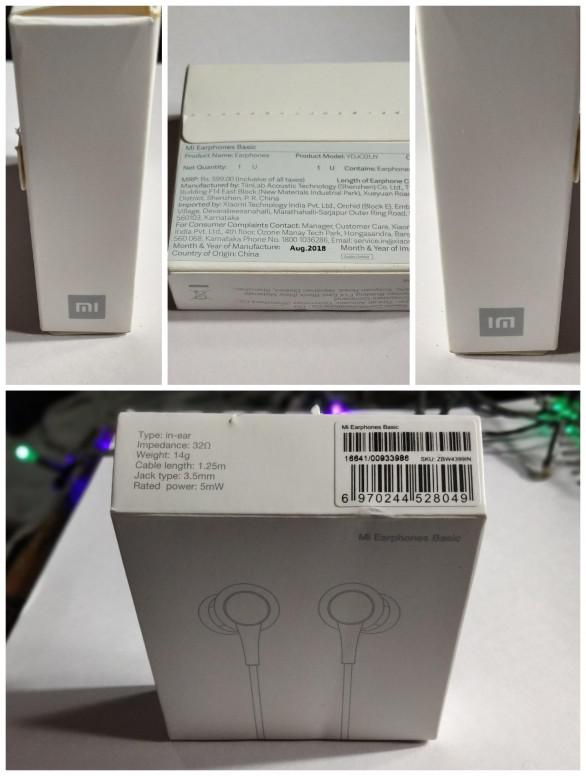 Mi Branding (Mi Earphones Basic With Mic) some features are mentioned like: Balance sound, Aluminum Chamber & Lightweight. & a tagline ( Innovation for everyone ). & photo of a product, earphones
Some specs are mentioned here like product name, model, color, Quantity, Price & much more details.
Mi Basic Review
Before getting started, Note that this review was held using internet research. So please make the discussion on your own for buying this, BTW we recommend & use this products personally but your usage may be different. Lets start with sound & music quality test.
Overview
L Shape -Gold Plated Jack
Weight – Amazing Light Weight – 14gm
Controllers – Play & Pause Only
Sound & Music Quality
In one statement is sound quality is good, Don't expects something amazing. Not to good not to bad. Loved the arced design. The bass is only thing which is good about this earphones. Vocal sounds like a bit thin echo. If you think that the vocals of this earphones will be awesome then you reaction will be some like the below image
Techincal Specs Of Mi Basic Earphones
This information is provide from Mi.com, The official website of Mi (Xiaomi).
Weight:- 14gm.
Jack Type:- 1.25mm
Rated Power:- 5mW
Price Of Mi Basic Earphones
The price of mi basic earphone is rupees 399 on amazon & flipkart. Best buy links are provide down below.
As the name suggest Mi basic this earphone is good to go with, at this price range if you are thinking about it. But still they are lots of option to go with. Like Boat Basshead 225. & if you have budget of Rupees 500, Checkout our article about Best Earphones under ₹500. Which we love & recommend to you.